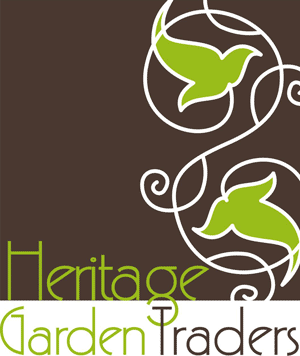 Our England is a garden that is full of stately views, Of borders, beds and shrubberies and lawns and avenues, With statues on the terraces and peacocks strutting by; But the Glory of the Garden lies in more than meets the eye.
Rudyard Kipling
​Heritage Garden Traders is a small company owned and run by Rebecca and Paul. We are based in lovely rural Herefordshire and operate from small rural premises. No big offices or showroom but the old building store gives us plenty of space and sits in a lovely country location.
We have a new website on the way, if you have any enquiries regarding our products or you wish to place an order please click the button below to get in touch.
Products for your Home & Garden
We source our products from manufacturers that support the environment and most of our timber items are now FSC certified. We have noted on the description those items that fall into this category. We believe that in order to succeed we must develop strong and mutually beneficial relationships with our suppliers and work in an environmentally responsible way.
We have a keen interest in garden history and this is the source of most of our ideas. Whilst visiting gardens and museums and reading old books we are fascinated by the way the Victorians in particular developed equipment for use in the garden. Each piece carrying out a specific role to make the best use of the garden and the crops that it can produce.
Enjoy Your Gardens, We Certainly Do
We enjoy spending time in our gardens and always feel inspired to work on new items to add to our range. Please come back again and visit as new products are being introduced on a regular basis. Some items in our range have a practical role to play where as others simply make an aesthetic contribution to any outdoor space.
Our customers are our priority and we strive to exceed your expectations.
The garden is a happy place, we love ours and hope that our products provide you with enjoyment too.
Ask us about our products, request a call-back or notification when our new website is available
Address
Heritage Traders Ltd, Bayton House,
Linton, Ross-on-Wye, HR9 7RR
Call Us
+44 (0)1989 720 178
+44 (0)7832 138704